About Us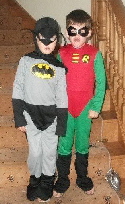 Lee J Farrell and his Father have had a passion for Classic Cars for over 35 years. Their commitment as an enthusiast to Classic Cars is borne out by the large range of classic cars personally owned by them over the years. As a classic car dealer their experience and knowledge has gained an enviable reputation within the trade and their broad range of contacts and experience enables Classic Cars Manchester to comfortably state that they are a down to earth, reliable, honest family business.
The contacts knowledge and sources we have built up over many years allows Classic Cars Manchester to provide you with the opportunity to purchase an appreciating investment in cars that can be cherished and loved whilst increasing in value.
We Believe all our mileages to be genuine and we HPI every car we sell and also do our own independent checks. However we cannot guarantee mileages due to the age of the vehicles unless we specifically state that mileage is verified.
If you have a question related to any of our services don't hesitate to call us on:
Tel: 01663 762 224
Mob: 07710 611 113
or send us an e-mail at This email address is being protected from spambots. You need JavaScript enabled to view it.
Junction of 277 Buxton Rd and Alldiss St Stockport is where it all started We were then known as Tudor Car Sales.
We no longer use these premises but have many happy memories from our early beginnings